Scraping the bottom of the culinary barrel with this page-filling ignora-feature.
https://www.theguardian.com/lifeandstyle/2017/aug/19/around-the-world-in-six-cookbooks-review-dave-hall
Review: Bring back those travelling memories from the comfort of your kitchen with our pick of the best new cookbooks celebrating six countries' cuisines
Dalmatia: Recipes from Croatia's Mediterranean Coast

Ino Kuvacic (Hardie Grant)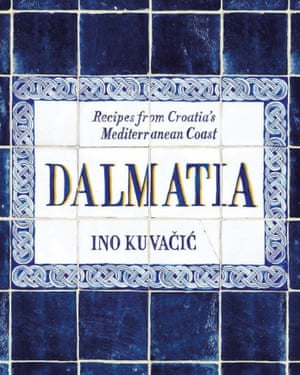 Dalmatia sits on a thin strip in the midsection of Croatia's glittering Adriatic coast. The cuisine of this hospitable country, where the definition of catastrophe is not having enough food to serve to guests – is largely undiscovered. Yet it is likely to feel familiar, you'll find all the hallmarks of the Med – fish and seafood, tomatoes and olives – but with some twists – the many cultures that have passed through left an indelible culinary handprint. So in the north you've dairy, dumplings, meaty stews and strudels from Germany and central Europe, but there are also risottos from Italy, and Mediterranean, Turkish, Greek and even Arab influences in the south based around fish, vegetables and spices. Plus the region benefits from the viticulture learned from the ancient Greeks and Romans.
You'll want to try the irresistible stuffed artichokes, kozice pršutom (prawns wrapped in prosciutto with goat's cheese), the roast duck in sauerkraut and the intriguing Croatian take on crème caramel.
The book amply proves that Dalmatia's edible spoils easily match those of its more acclaimed neighbours. Something for everyone.
JapanEasy
Tim Andersen (Hardie Grant)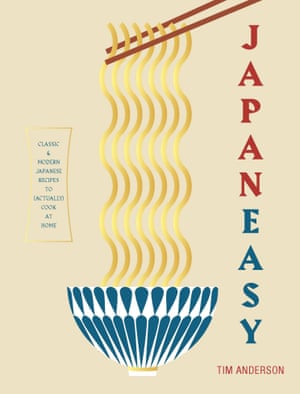 "Classic and modern Japanese recipes to (actually) cook at home" promises this tome by Masterchef champion Tim Anderson, a quest to show that Japanese cooking, for all its reputed precision and complexity, is actually easy-peasy.
Anderson explains that it doesn't involve special equipment or skills – just seven basic ingredients you can buy at the supermarket or, failing that, online – mirin, rice vinegar, dashi (stock), sake, miso, soy and rice. He starts with some basics: marinades, sauces, and how to cook Japanese rice. He then identifies three essential types of Japanese meal: "One big thing, one big thing with a few little things around it, and lots of little things." And the rest of the book is structured in kind: starting at diminutive appetisers – gyoza, miso aubergine, fried chicken – and working up to generous rice and noodle-based dishes, such as curry udon, "Japanese carbonara" and rice bowls … all done with much humour and energy.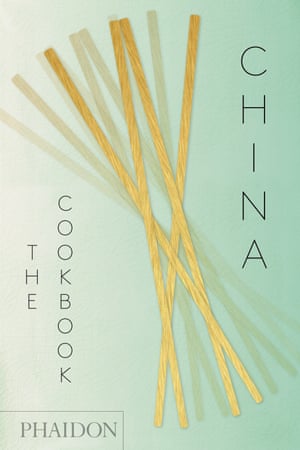 China: the Cookbook
Kei Lum Chan and Diora Fong Chan (Phaidon)
This is the latest offering from publisher Phaidon in an ambitious series of books about the cuisines of individual countries (see Mexico: the Cookbook and The Nordic Cookbook). An authoritative, not to mention exhaustive, almanac of the history, tradition and recipes of one of the world's oldest and most diverse cuisines. If you can't find the dish you want to make here, there's probably a good reason.
The authors – a husband and wife team – showcase the eight great cuisines of the 34 provinces of China, all different in their terrain, climate and flavours. And so the steamed dishes of the eastern Anhui jostle with Shandong's exquisite seafood and the dim-sum traditions of Ghangdong. Chinese food is about sharing, and these 700 pages and 650 recipes offer many opportunities to do so. If you've ever wondered how to get that authentic fragrance to your noodle soup or how they really flavour spare ribs, this is just the beginning of the adventure. The new Chinese cookery bible.
Sri Lanka: the Cookbook
Prakash K Sivanathan and Niranjala M Ellawala (Frances Lincoln)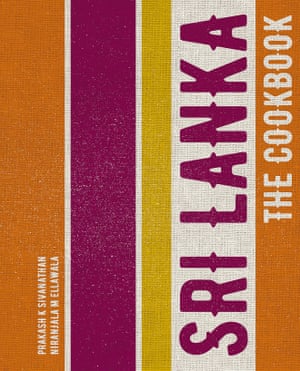 Now that the world is rediscovering Sri Lanka as a travel destination, its cuisine is also enjoying a renaissance. It has myriad influences – its native Sinhalese and Tamil and south Indian traditions mixing with those from the Middle East, east Asia and even colonial Europe. Spicy sambol condiments, subtly flavoured roti, vada (fried snacks), a huge collection of mouthwatering coconut and fish-based curries and, of course, classic bowl-shaped pancakes, hoppers, all feature.
The book might have benefited from a better arrangement – into chapters split into clearer categories – rather than the confusing semiotic "key" that runs throughout, but the enticing photography compensates fully.
Supra: A Feast of Georgian Cooking
Tiko Tuskadze (Pavilion)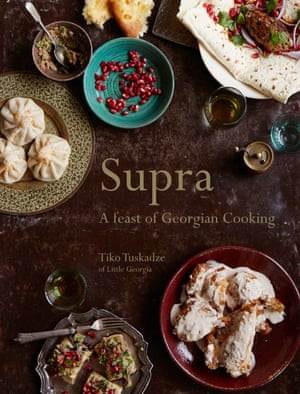 What author and restaurateur Tiko Tuskadze misses most about her Georgian homeland are the impromptu feasts. Growing up, her bon viveur Grandad Vano would routinely ring home and announce: "Twenty for dinner tonight," and Nana would knock up something at once spectacular and frugal. So Supra (a typically Georgian feast of food, wine, music and conversation, led by a tamada or toastmaster) is a fitting title for a book which captures much of this spontaneity, and even follows the format of a supra itself.
It starts with salads, simple entrees of bread, radishes, salty cheeses and tomatoes; followed by smaller hot plates like spicy borsht, or beef and rice soup-stews, then khachapuri (flavoured, filling breads), followed by a fish, veg and meat course. In Georgia, vegetables, chilli and walnuts feature heavily – especially walnuts (there's a dish in here they call "chicken without walnuts"). All the while the table is stocked with veggie patés, sauces such as tkemali plum sauce and ajika (chilli pastes). The meal (and book) finishes with simple puds, like pelamushi grape jelly and a range of cakes. The sage advice is to allow (even hope) for leftovers.
Sabor: Flavours from a Spanish Kitchen
Nieves Barragan Mohacho (Fig Tree)
Sabor simply means flavour, and in the many recipes in this first book by the renowned Basque Michelin-starred chef, there is much of it to be found. Having just opened a restaurant of the same name, Nieves is keen to highlight the quality of what goes into her food – notably, the all-importance of finding good produce.
Nieves' favourite ingredients – garlic, parsley, wine, fish, peppers and of course olive oil, naturally feature heavily in a book liberally laced with both Basque (try the chistorra with cider) and Spanish dishes. Pintxos (shout out to the stuffed pimenton and pan-fried artichokes), eggs (a Spanish obsession), inspiring piquant salads, then a whole host of mains… There's a lot of frying going on, but the author insists we should not be afraid of it – the idea is to keep it light. Lots to choose from, but truth be told, we'd buy this book just to look at the pork belly in mojo verde.